May the wings of the butterfly kiss the sun
And find your shoulder to light on,
To bring you luck, happiness and riches
Today, tomorrow and beyond.
- Irish Blessing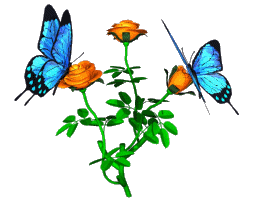 "Just living is not enough," said the butterfly, "one must have sunshine, freedom and a little flower."
- Hans Christian Andersen
The butterfly is beauty in flight; . . . What more need be said?
- Glenn Conant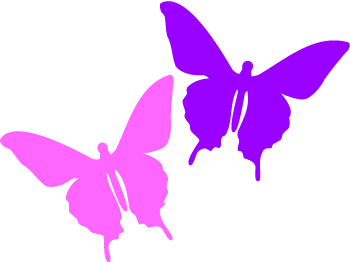 I do not know whether I was then a man dreaming I was a butterfly, or whether I am now a butterfly dreaming I am a man.
- Zhuangzi
The butterfly long loved the beautiful rose,
And flirted around all day;
While round him in turn with her golden caress,
Soft fluttered the sun's warm ray....
I know not with whom the rose was in love,
But I know that I loved them all.
The butterfly, rose, and the sun's bright ray,
The star and the bird's sweet call.
- Heinrich Heine
But these are flowers that fly and all but sing:
And now from having ridden out desire
They lie closed over in the wind and cling
Where wheels have freshly sliced the April mire.
- Robert Frost, "Blue-Butterfly Day
Butterflies; works of abstract art created by nature that equal or surpass anything created by man.
- Glenn Conant
"Just when the caterpillar thought the world was over, it became a butterfly."
- Hope For The Flowers
Beauty, . . . The whimsy of a butterfly in flight.
- Glenn Conant
The butterfly counts not months but moments and has time enough.
- Rabindranath Tagore
"Butterflies are nature's tragic heroes. They live most of their lives being completely ordinary. And then, one day, the unexpected happens. They burst from their cocoons in a blaze of colors and become utterly extraordinary. It is the shortest phase of their lives, but it holds the greatest importance. It shows us how empowering change can be."
- Kelseyleigh Reber
To understand true beauty, experience the whimsy of the butterfly. - Glenn Conant
. . . a butterfly is like the soul of a person; . . . It dries out in captivity. - Marlene Van Niekerk
The green grass and the happy skies court the fluttering butterflies.
- Terri Guillemets
The butterfly is beauty in flight; . . . What more need be said?
- Glenn Conant
Happiness is a butterfly, which when pursued, is always just beyond your grasp, but which, if you will sit down quietly, may alight upon you.
- Nathaniel Hawthorne
"Don't be afraid. Change is such a beautiful thing", said the Butterfly."
- Sabrina Newby
Like a butterfly, I have been reborn with bold colors and strong wings. - Jonathan Lockwood Huie
Combine beauty, whimsy and a very brief life, and you have the butterfly. - Glenn Conant
I only ask to be free. The butterflies are free.
- Charles Dickens
Love is like a butterfly: It goes where it pleases, and it pleases wherever it goes.
- Author Unknown
If humans were butterflies, the world would be full of artists and lovers. - Glenn Conant
The smile a butterfly causes is infectious.
- Glenn Conant